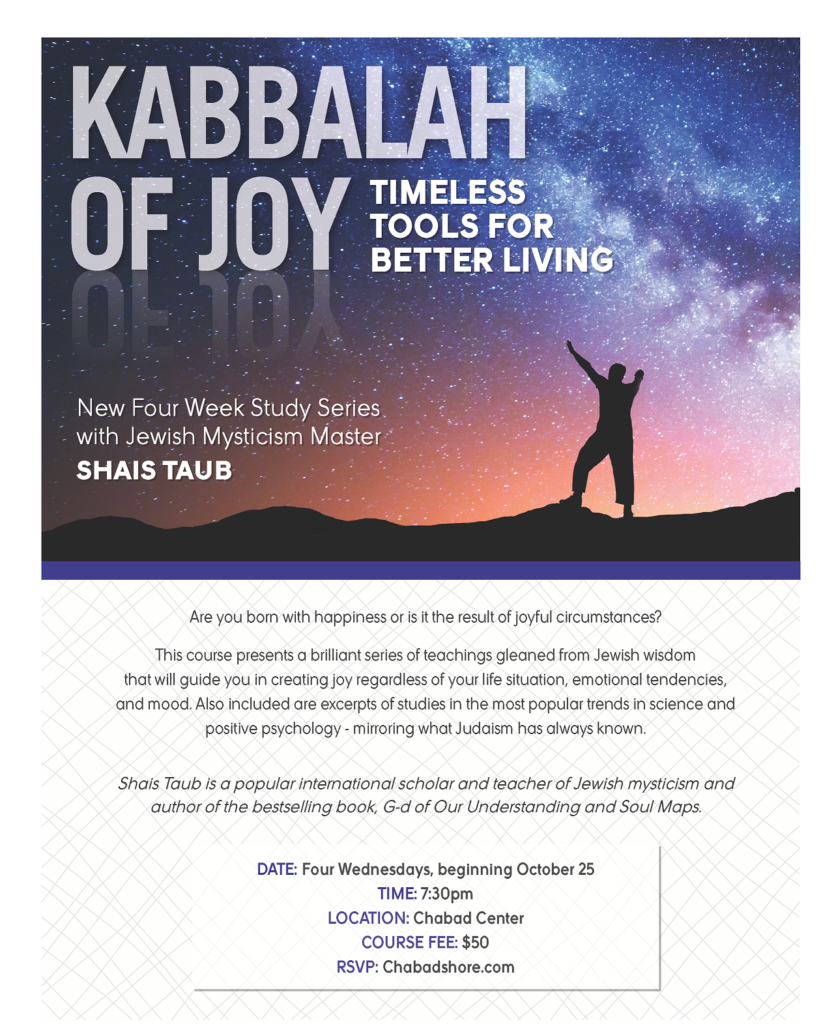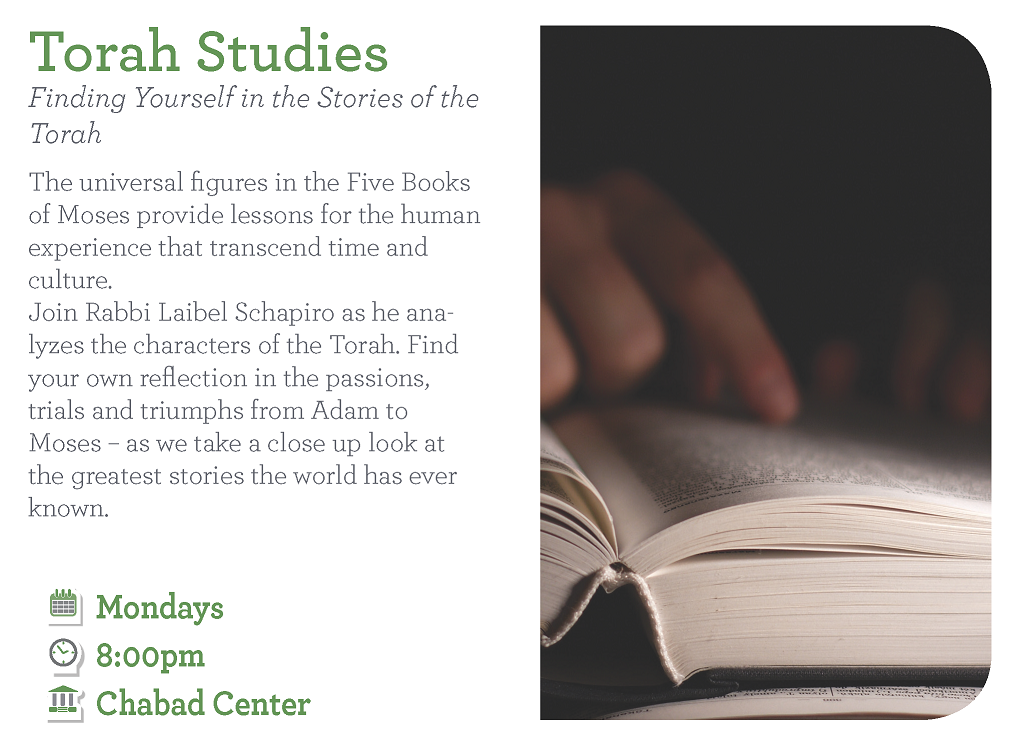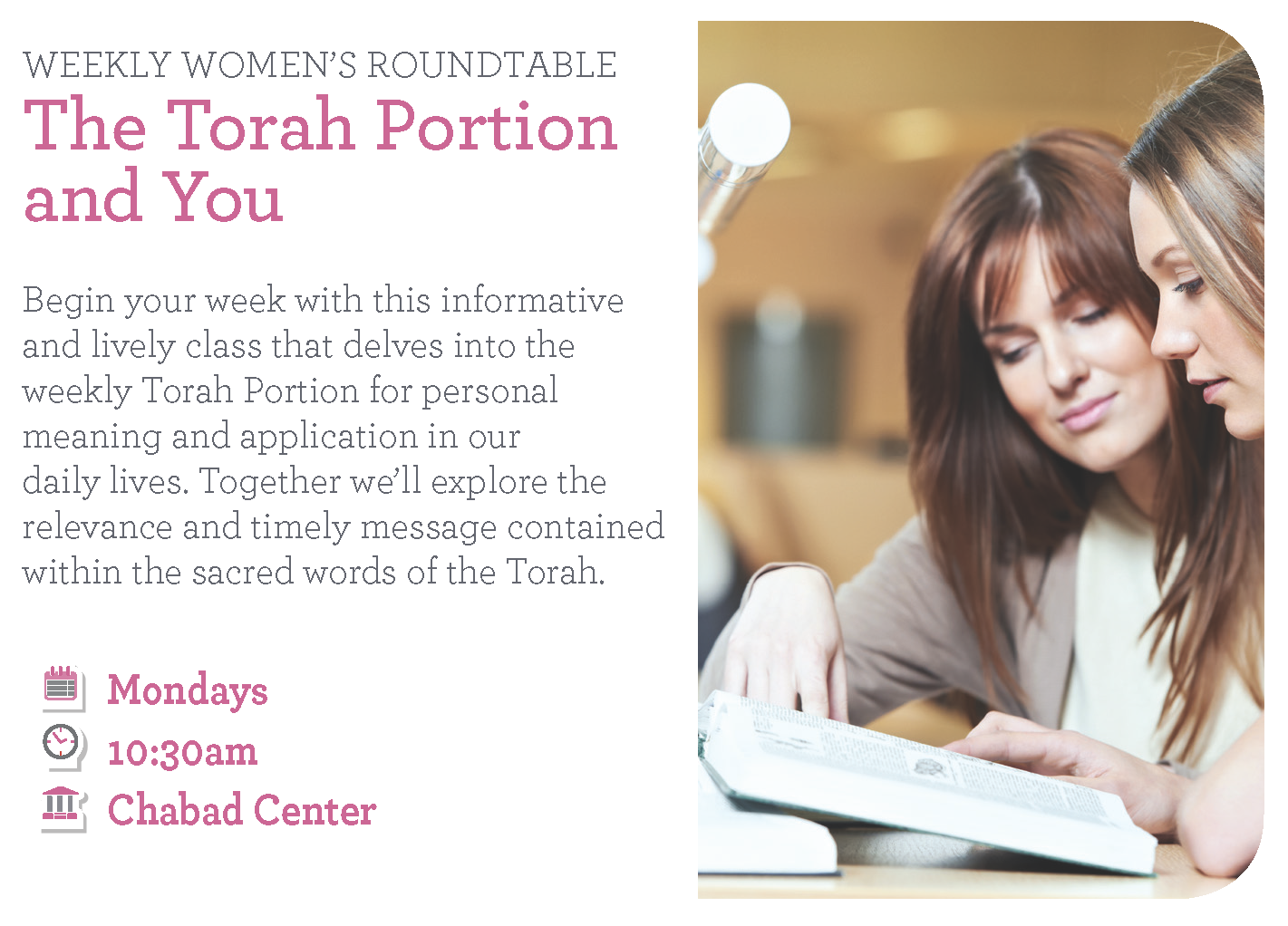 Torah Studies
Finding Yourself in the Stories of the Torah
The universal figures in the Five Books of Moses provide lessons for the human experience that transcend time and culture.
Join Rabbi Laibel Schapiro as he analyzes the characters of the Torah. Find your own reflection in the passions, trials and triumphs from Adam to Moses – as we take a close up look at the greatest stories the world has ever known.
Date: Mondays
Time: 8:00pm
Location: Chabad Center
---
Women's Weekly Roundtable
The Torah Portion and You
Begin your week with this informative and lively class that delves into the weekly Torah Portion for personal meaning and application in our daily lives. Together we'll explore the relevance and timely message contained within the sacred words of the Torah.
Date: Mondays
Time: 10:30am
Location: Chabad Center
---
One on One Torah Study
Choose Your Own Subject, Place and Time
Want to learn but can't make it to class? We'll bring the class to you!
Simply tell us what you'd like to study and we'll have a rabbinical student visit you to pursue the Jewish subject of your choice. Whether it's Aleph Bet, Talmud, the weekly Torah Portion, or Kabbalah – you name it and we'll make arrangements to have it taught in your office, home or on the phone. A Mitzvah means a connection.
Please call us at 732-229-2424 or contact us to make an appointment.
---